Evaluations and exams
You have to evaluate every lecture of a module in order to gain access the module exam.
To proceed with the evaluation of a lecture, click on the button in the top right corner of the lecture page.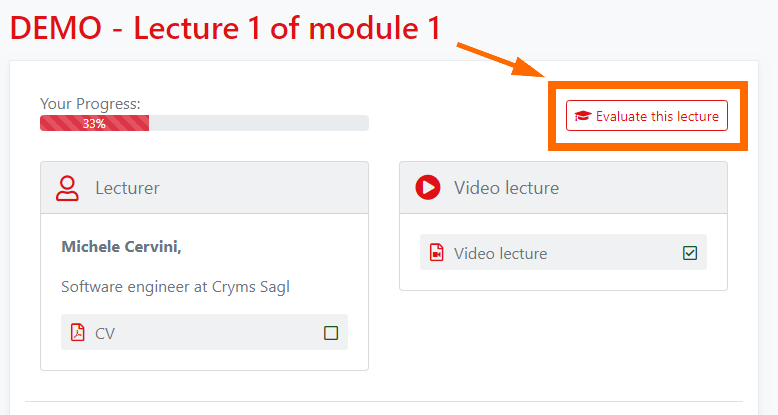 ---
For the CCL and CCB you will be redirected to the EvaSys Survey Automation Suite of the University of ULM.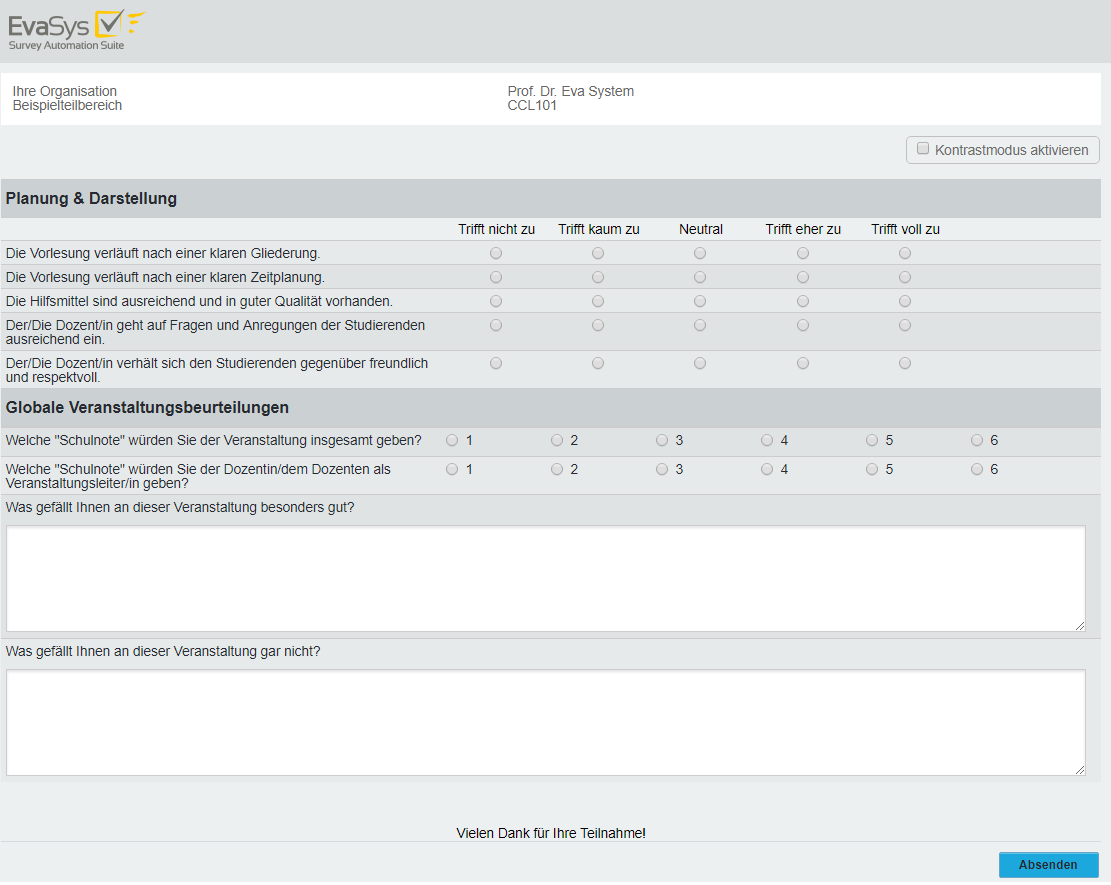 ---
Complete the survey and submit it by clicking on the button on the right bottom of the page and then by clicking on the Ok button of the popup.

---
After submitting your evaluation, the system will show the list of available surveys for the current module.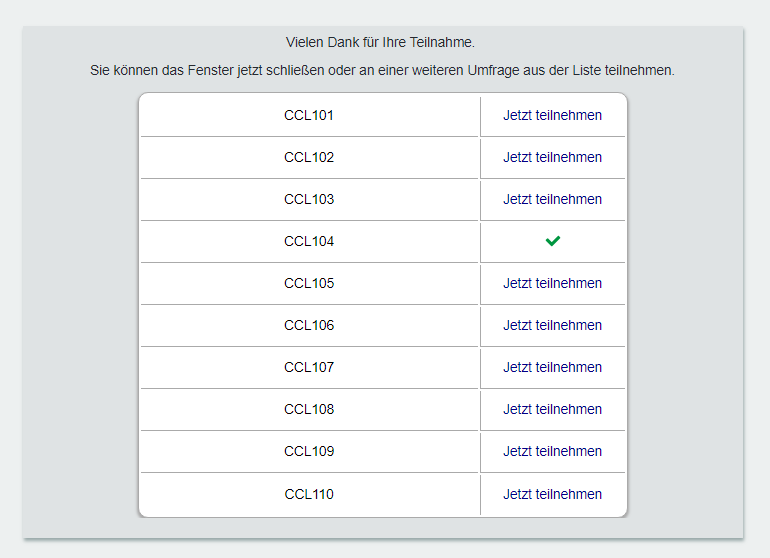 ---
Once you have evaluated all the lectures of a module, you are allowed to take the module exam.
To proceed with the module exam click on the button in the top right corner of the module page.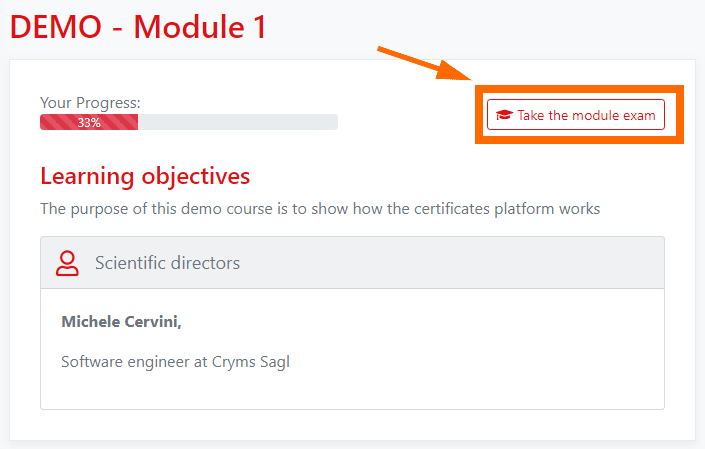 ---
In case you forget to evaluate one of the lectures of the module, you will be asked to go back to complete the missing evaluations.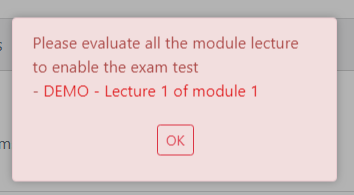 ---
The module exam consists in a series of multiple choice questions. Every question has only one exact answers.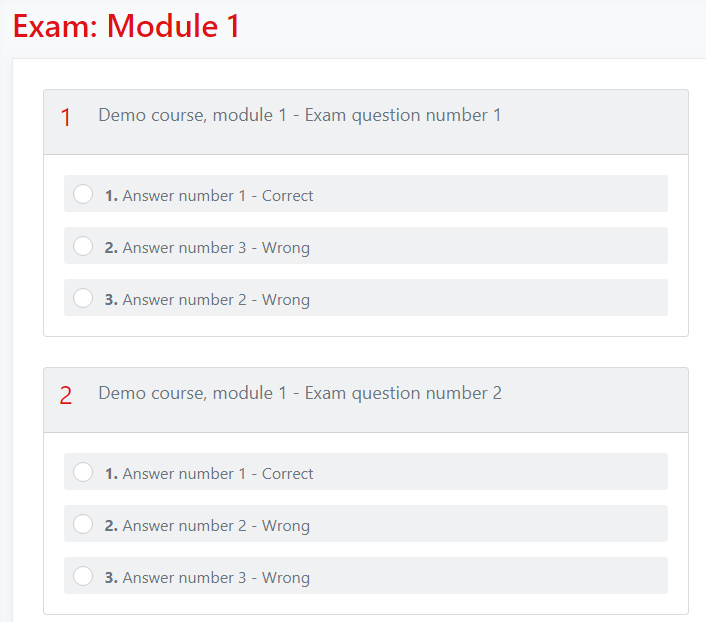 ---
All the questions must be answered in order to submit the exam. If you forget to answer one of the questions, the system won't allow you to proceed.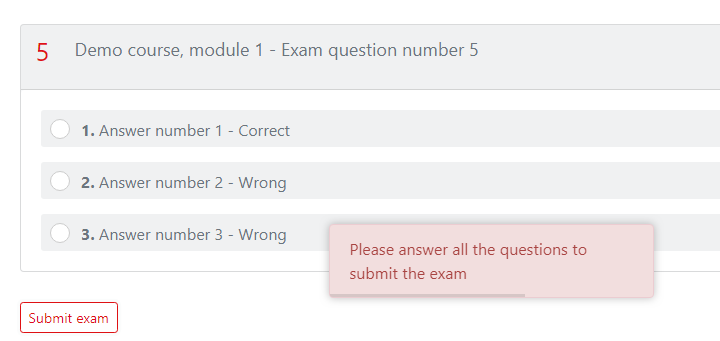 ---
After submitting a module exam, you will immediately get the result.
In case of failure, the administrators must enable the test again for you.
Please note that administrators are always alerted with a notification email in case of an exam failure, anyway you can contact them by email to solicit the enabling of the exam.

---
When the administrator enables you to take an exam again, you are notified via email.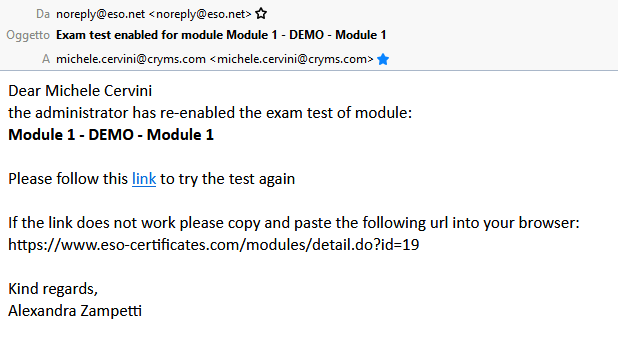 ---
After successfully passing a module exam, access to the next module is granted.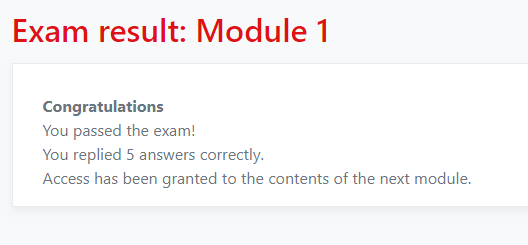 ---
The results of all your exams will be available on your profile page.
Click on the link My profile from the scroll down menu that shows up after clicking on your name in the top right corner.
Please note that detailed results won't be immediately available.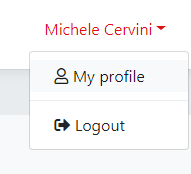 ---
At the bottom of your profile page there is the list of the course your enrolled in. Click on the Exams link.

---
All your exam attempts are listed in this page.
Click on the View exam detail link to see your answers